$0.00
0 items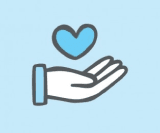 Support Family Giving Tree's Back-to-School Drive.
"I was really excited about my backpack because it was a LOL doll one. I love it!" - 2nd grader
"We have had a lot of new students from out of the country and coming here with very little or no income. You can see the relief in their faces when we tell them they don't have to worry about buying anything for them.?
"Our families and our school are so appreciative of this donation. Thank you for being able to support our school." - Yadira; Jason Dahl Elementary
Previous
Next
Playground Ball Set with Pump
Antonio
14 yrs • Masculine
Marvel Comics Action Figure Set
Two Wheel Scooter with Helmet
Two Wheel Scooter with Helmet
Dress Up Pretend Set - Police, Fire, EMT, etc.
Two Wheel Scooter with Helmet
Large Dinosaur Toy with Remote
Remote Control Sports Car
Three Wheel Scooter with Helmet
Squishmallow Style Plushie
Alexander
4 yrs • Not Shared
Skateboard, 22" with Helmet